School Hours M, T Th, F: 8:35 am - 2:45 pm | School Hours W: 8:35 am - 1:45 pm | Office: 7:30 am-4:00 pm
"We see the child, every child, as a gifted child for whom there has to be a gifted teacher."
-Loris Malaguzzi, Founder of the Municipal Preschools of Reggio Emilia
Kinder Kickoff


Call the office to schedule a tour today!
Register for the 2022-2023 School Year.
We can help - call today 225-2400
What Makes Us Special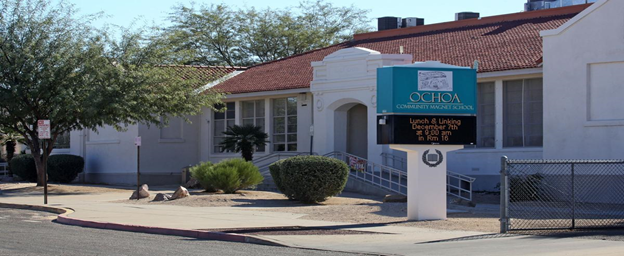 Ochoa, a school where learning revolves around real world challenges and is highly contextual and individualized. We don't simply teach the WHERE and WHEN but go much deeper. We challenge our scholars to ask the WHY and HOW. With this approach, our children understand more, and have a broader perspective not easily found in other academic environments. Ochoa scholars are more curious, more introspective, and gain valuable insight into their own heads and hearts.